Raw cotton bale container loading inspection-Weight on Weigh Bridge and Bale by bale weighing
By Qmatrix Inspection Solutions
Cotton is an important commodity grown in more than 100 countries. Cotton is used mainly for its fibre which is pivotal for the textile industry globally. Cottonseed is crushed to produce oil for food uses and cottonseed cake for animal feed. The main exporter of cotton is the USA, which accounts for almost 30% of total global exports, followed by India, Australia, Brazil, Uzbekistan and other countries.
Why Controller – Third Party Accredited
Controller or The Third Party Accredited International Inspection, refers to independent inspection activities that are done by a Third Party Inspection Agency either hired by a buyer or seller.
Functions of Controller – Third Party
Supervision of loading and/or unloading &/or sealing and tallying
Containers
Trucks
Supervision of weighing
When cotton is sold on landed weights and quality final 'at destination', the buyer normally arranges for the bales to be weighed after arrival, either by its own staff or by another company acting on its behalf. The sellers appoint their own controllers to supervise weighing to ensure that it is carried out within the terms of the contract.
Normally, the weighing is done through the following procedures:
Bale by bale
By truckload
By container load
Types of Quality Inspection
Pre-Shipment Inspection (PSI)- Pre-shipment inspection ensures that the goods imported comply to specifications and/or terms agreed upon. Generally, it includes sampling, lab analysis and cargo stuffing supervision into the containers.
Post Landing Inspection – This usually takes place at or near to the port area or at receiver's premises. Shipper appoint controller for the weighment supervision of the containers along with, SDT – Seal Breaking, Devanning of the cotton bales from the containers and performing tally of the bales as per contract.

Weight on Weigh Bridge Raw Cotton Inspection
Check both packing list provided by buyer as well as supplier if they are same. If packing list or Invoice is not same, inform the buyer immediately and take respective action. (Do not start container loading without packing list and invoice provide by supplier.)
Then find the stock store in warehouse, check the packing of bale of row cotton.
Take any photo of bale and stock of bale, also take warehouse photo.
If you find any bale damage take its photo and count the total number of damage bales in it.
Next step take the snap of Container vehicle.
Note down the container no. and take snap of container no. available in container.
Empty Container inspection
Check calibration of Weight Bridge with 1000kgs – 2000kgs, 5000kgs. (Do by all or any of one). Also take calibration report with stamp and seal of supplier.
Do weight of empty container at Weight Bridge and take receipt of it. Also take picture of computerized reading at Weight Bridge.
Take picture of equipment used in while loading container.
Check the procedure of container loading and counting bale-to-bale.
Take picture of full loading container before closing doors.
Also take picture of full loading container after closing doors.
Finally seal it and make it sure.
There are two seals one is excise seal and other is container seal.
Take picture of seal with its proper visible seal no and also note in your report.
Lastly take picture of container with its container no. and seal no.
Bale by bale weighing Raw cotton bale inspection
Checked container no and seal no. take photo.
Breaking container seal no take photo.
Calibration of weighing scale machine and supplier provided by calibration certificate.
Bale to bale checking of weight bale write down inspection report format and some take photo.
Checked bale weight shift to godown some take picture.
As per invoice tare weight checked.
Finally bale to bale inspection completely and final landing inspection.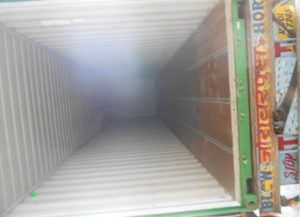 For inspection enquiry of raw cotton bale, contact:
Qamtrix Inspection Solutions
Email: info@inspection-india.com     Web: www.inspection-india.com